Speco Travel Kit
Regular price

$75.00

Sale price

$60.00
Introducing Speco Travel Kit, suitable for frequent travellers for maintaining personal hygiene on-the-go. In the Limited Edition Canvas Pouch, you will find a Speco Nano Classic, 250ml refill of Speco Essential and 250ml refill of Speco+ Air.
Keep your air, surfaces and hands safe anywhere you go.
Non-cytotoxic, free from heavy metals and safe for everything you care about—pets, babies, delicate materials, and the environment.
Speco Essential
Creates an antiviral coating that sanitises and actively protects surfaces for up to seven days. It can also be used as a hand sanitiser.👐🏼
Pairing it with our Speco Nano Spray helps your solution last much longer - 250 ml of Speco Essential can last for over 🔟 months! It's approved for air travel too!
Speco Air
Neutralises viruses, bacteria, mould, formaldehyde and toxic VOCs in your indoor air through ionic attraction. Protective barrier during interactions. Refreshing yuzu scent.
Refer a friend to enjoy discount for your next purchase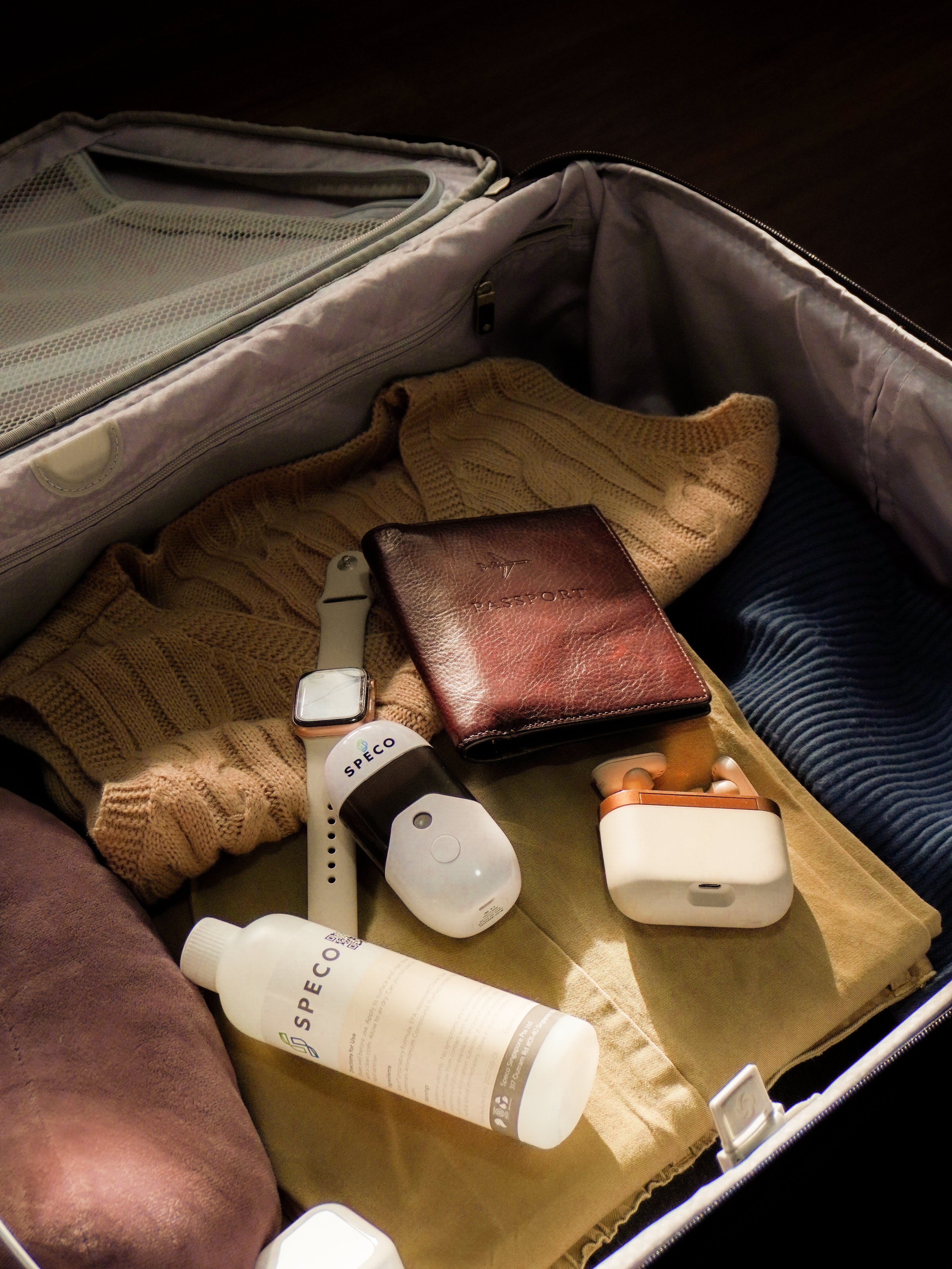 Testimonials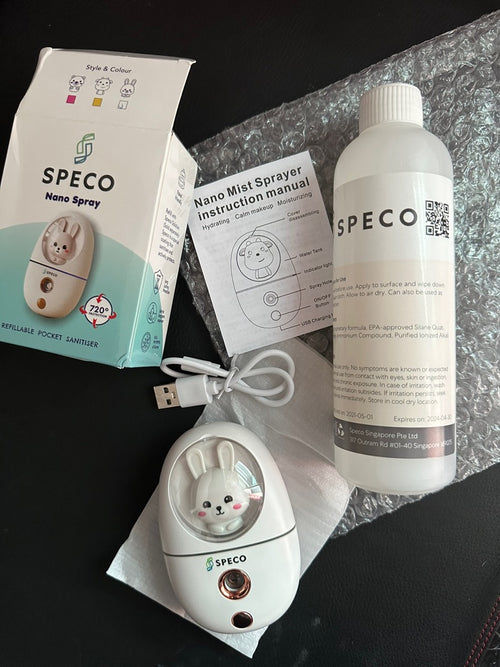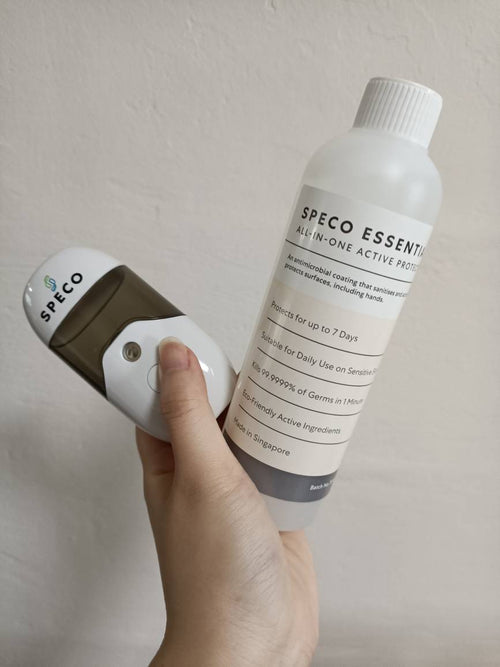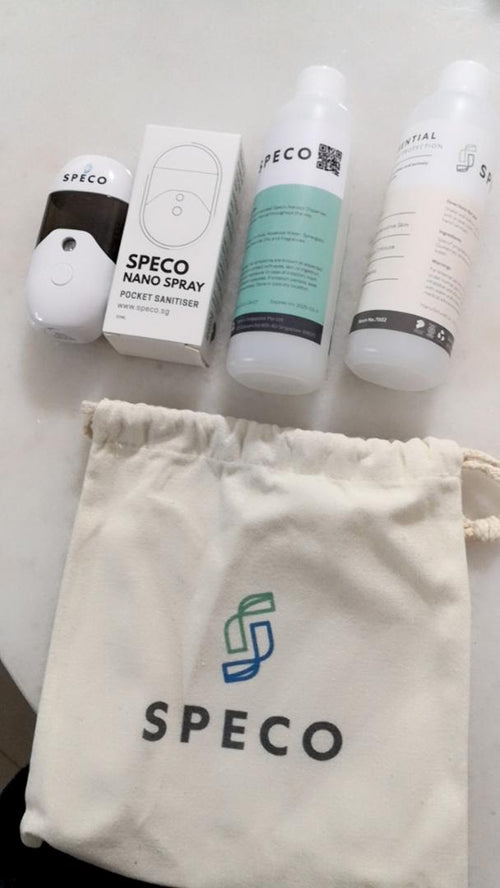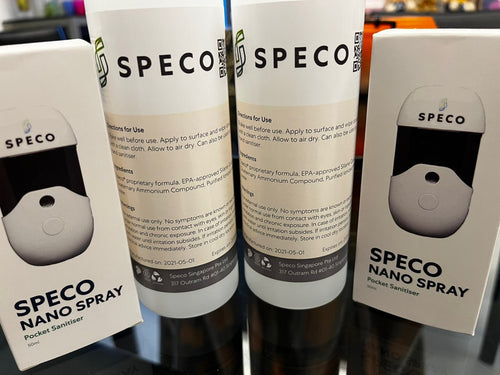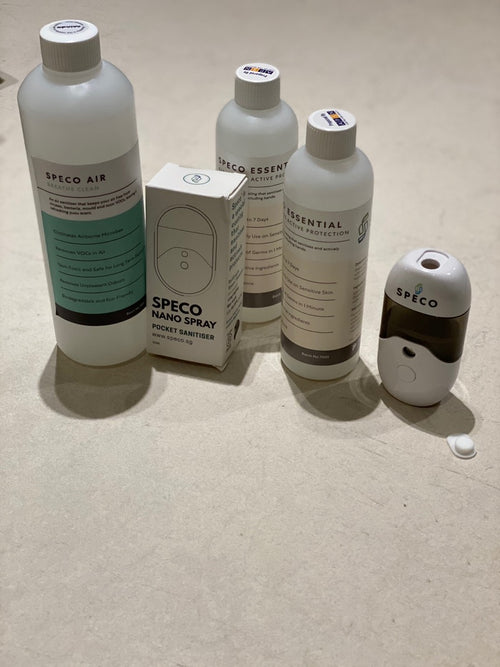 "Fast delivery. Received in good condition."

cowcow_irene
"Good performance, Good quality. Handy to carry around"

loveustudio
"Delivery was super fast and i can use for upcoming overseas trips"

honeybeenoonie
"For the spouse and kid who will be travelling. Looks good."

guokwla