Speco Care Pack Classic
Regular price

$40.00

Sale price

$31.00
Introducing Speco Care Pack, suitable for personal use or travel.
This includes Speco Nano Classic and a 250ml refill of Speco Essential.
Every bottles of refill are prepared by APSN, hence it makes a great gift idea for your families and friends. Pairing Speco Essential with our Speco Nano Classic to create an even antiviral coating on your belongings. When paired, a 250 ml bottle can last more than 10 months.
Our Speco Nano Classic can hold up to 50ml, making it suitable for air travel!
Use Less, Do More
Binds to surfaces and continuously kills germs, even after you do regular cleaning over it. Can also be used as a hand sanitiser.
Non-cytotoxic, free from heavy metals and safe for everything you care about—pets, babies, delicate materials, and the environment.
How to Use: Speco Nano Classic
Pop the rubber stopper off to fill your Speco Nano Classic from the top. Press twice to start, once to stop.
Charge for 30 mins with USB cable. It's done charging when the red light goes off.
Refer a friend to enjoy discount for your next purchase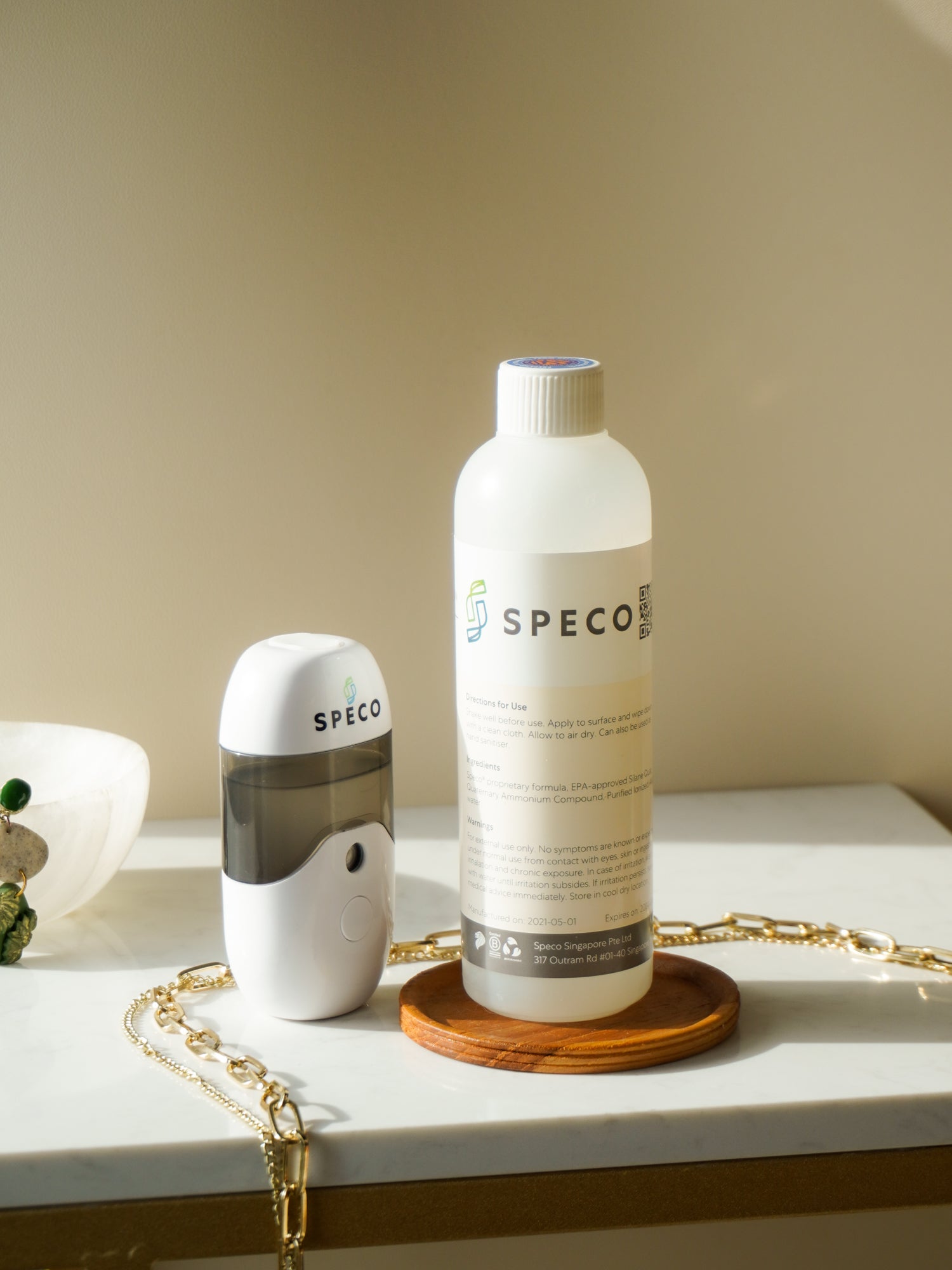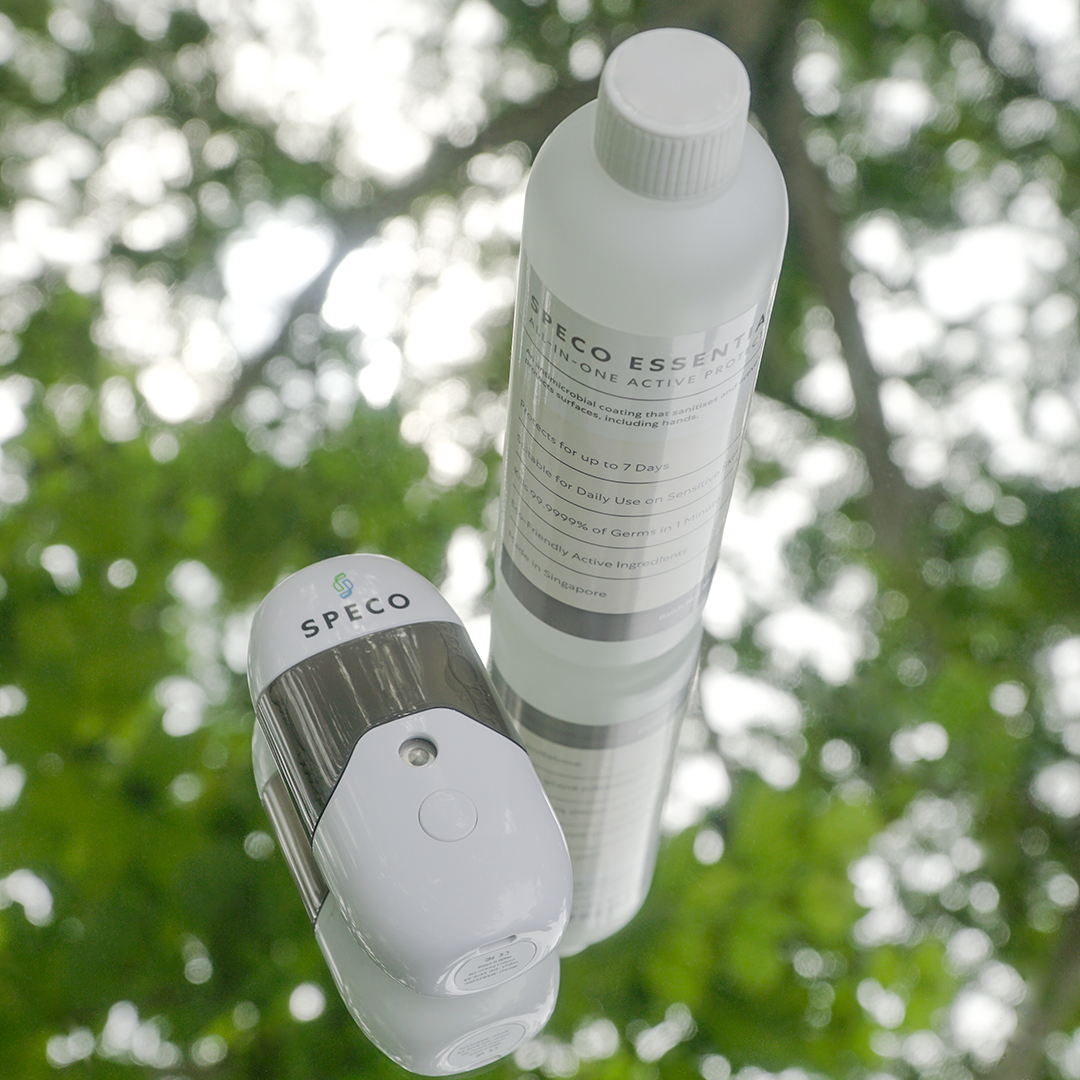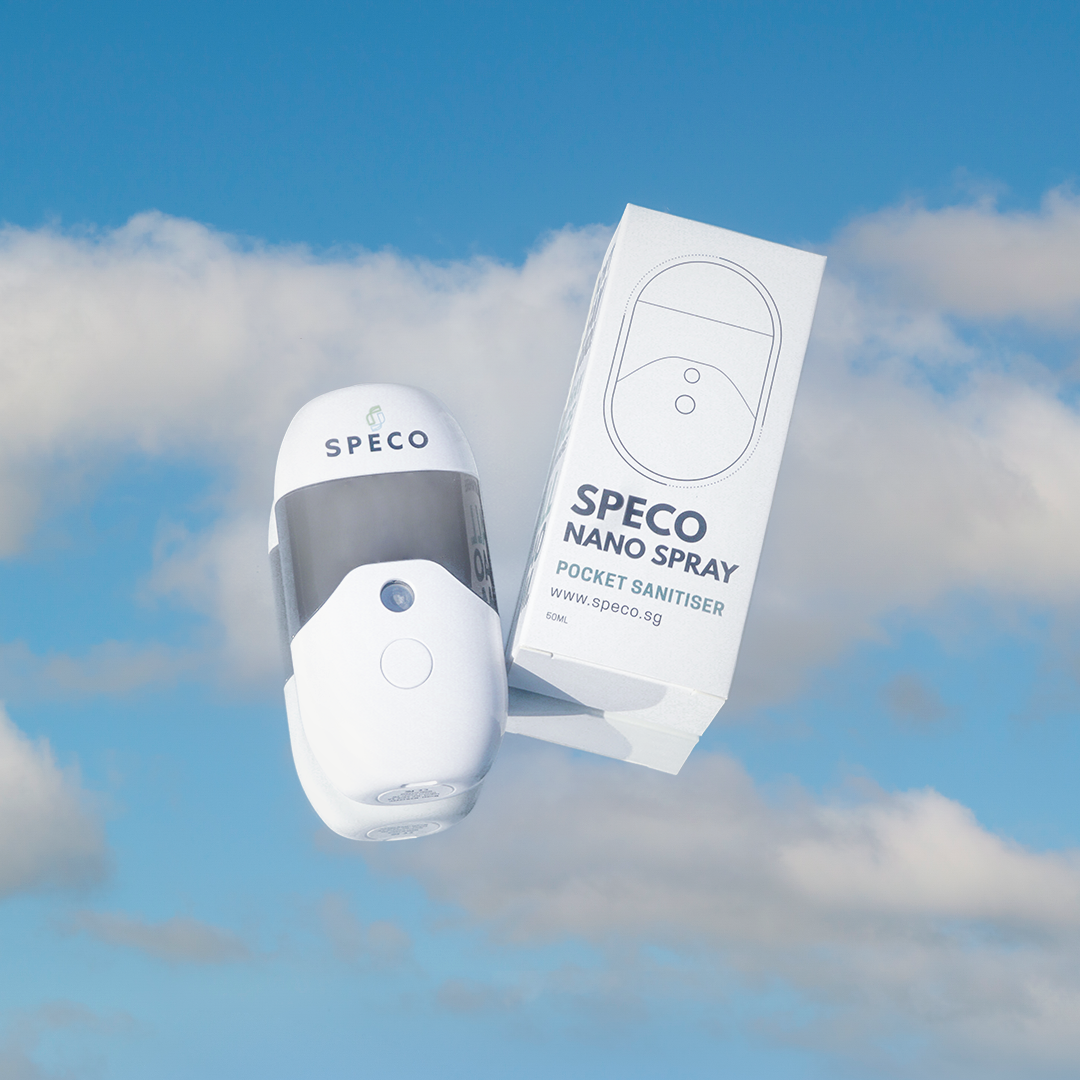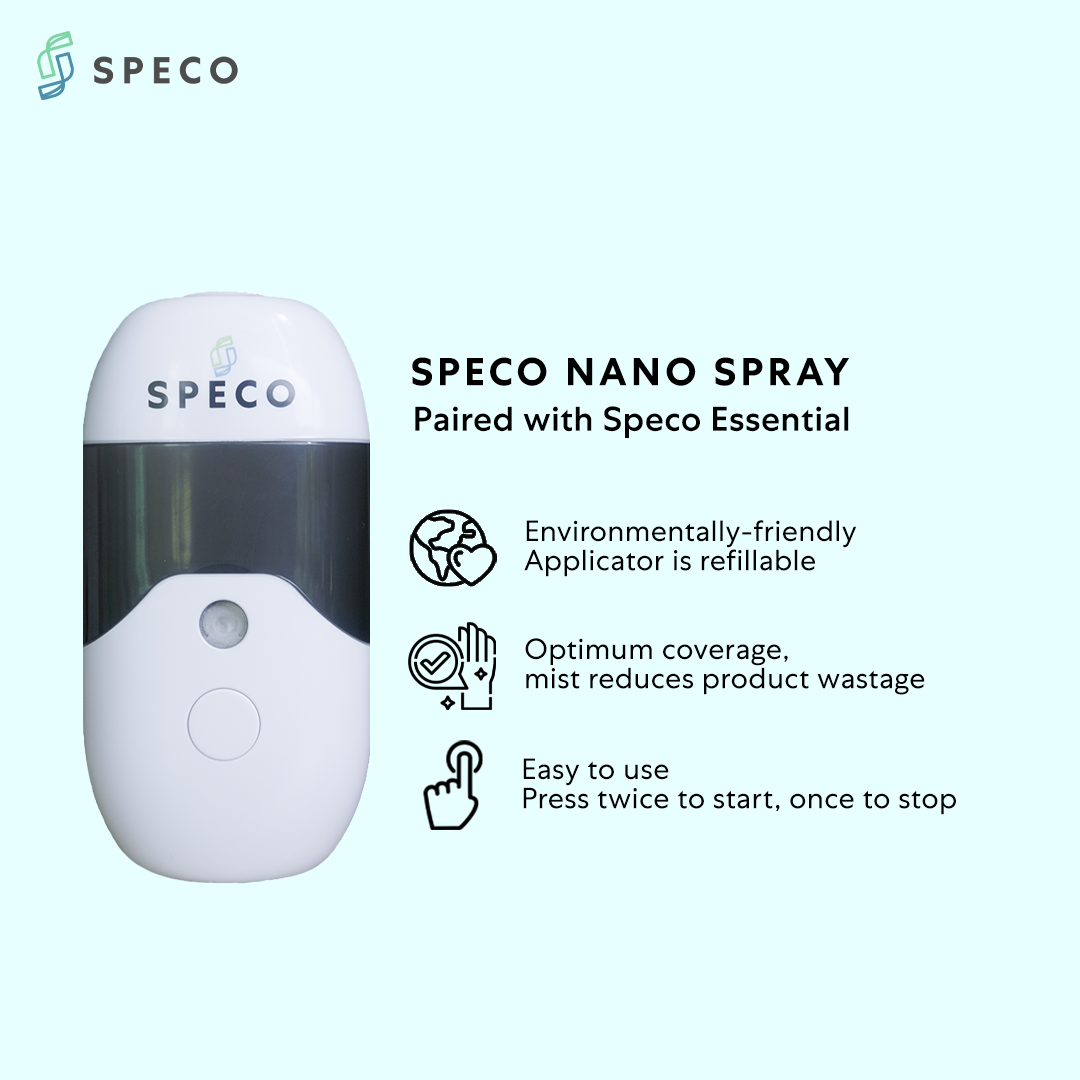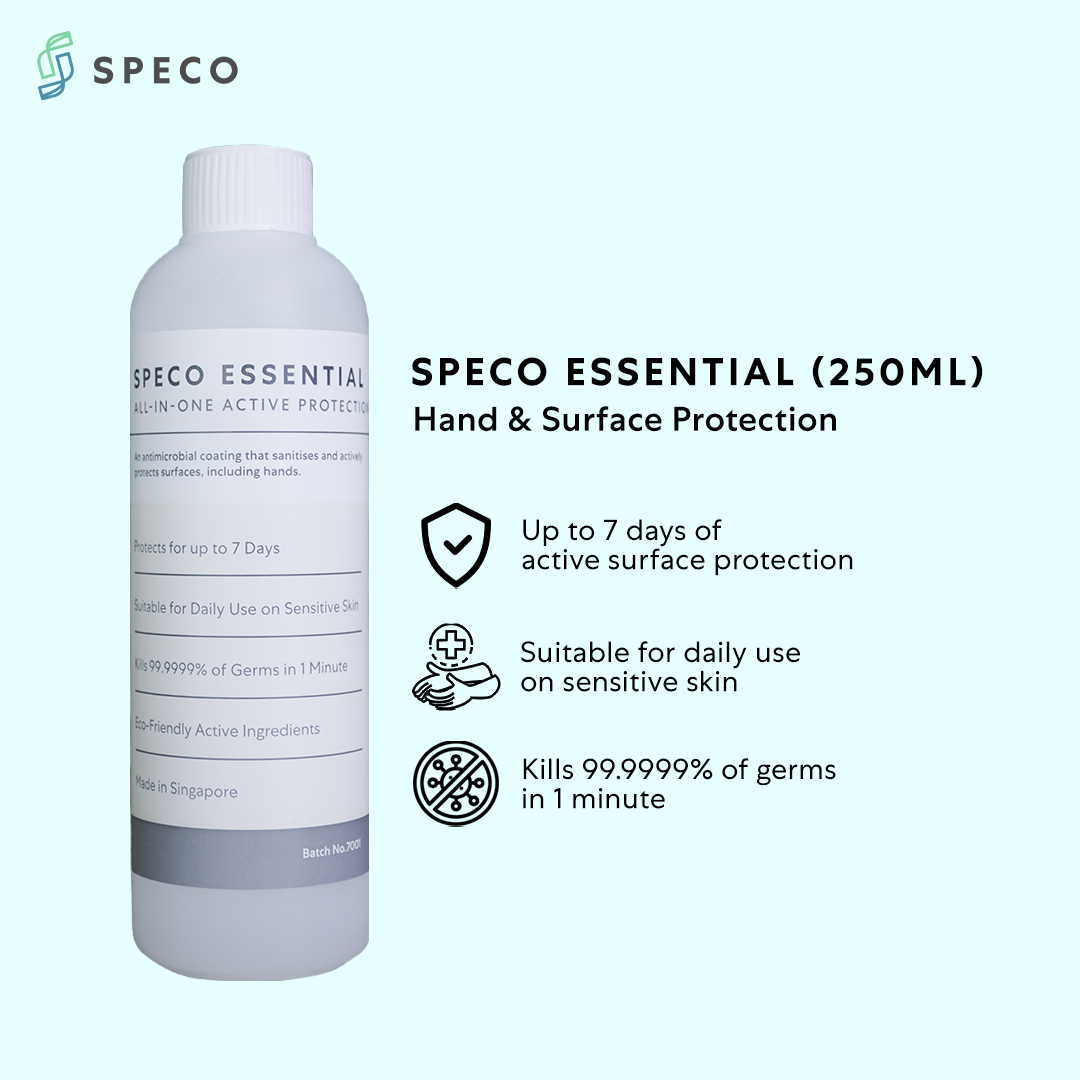 Testimonials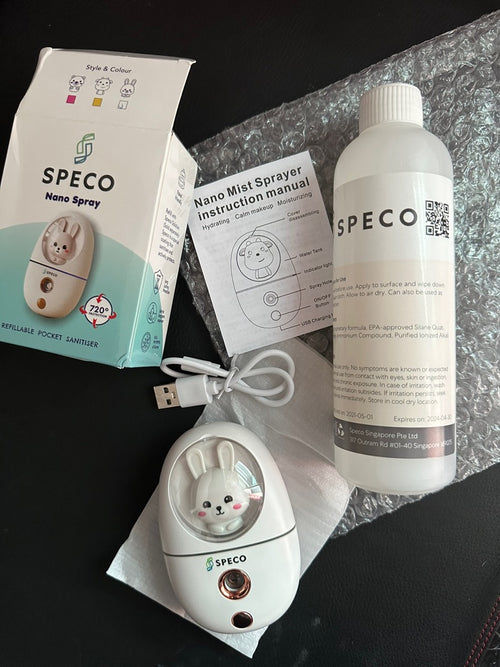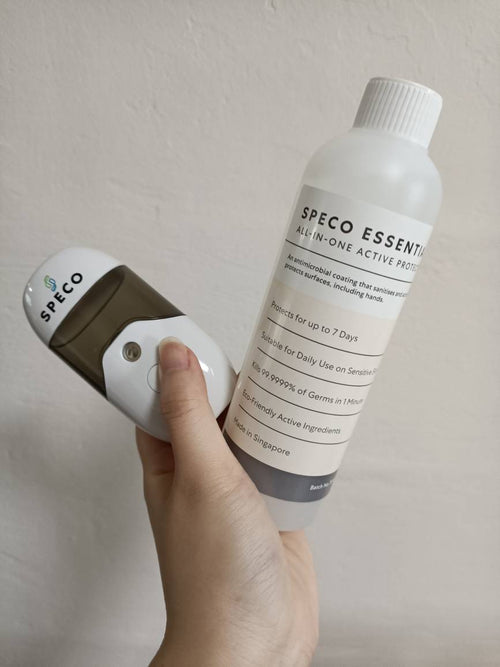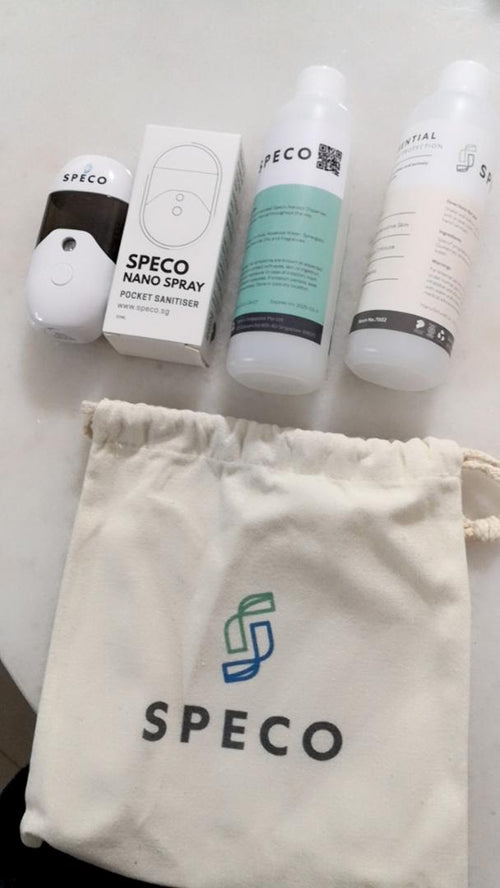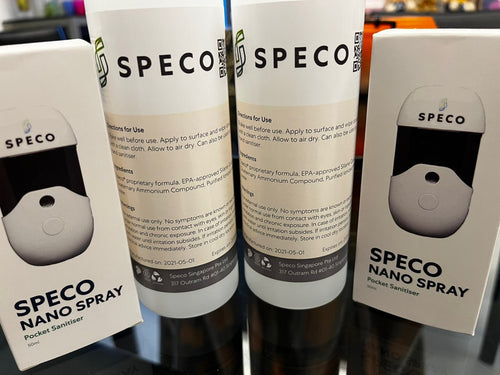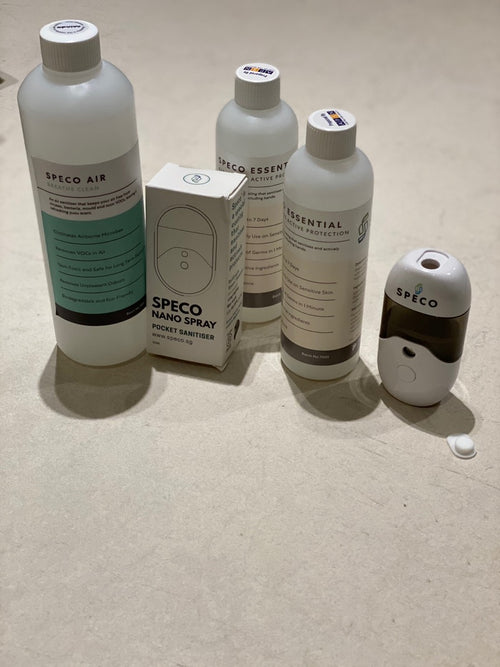 "Fast delivery. Received in good condition."

cowcow_irene
"Good performance, Good quality. Handy to carry around"

loveustudio
"Delivery was super fast and i can use for upcoming overseas trips"

honeybeenoonie
"For the spouse and kid who will be travelling. Looks good."

guokwla